The most vital duty, in this day, is to purify your characters, to correct your manners, and improve your conduct. The beloved of the Merciful must show forth such character and conduct among His creatures, that the fragrance of their holiness may be shed upon the whole world, and may quicken the dead, inasmuch as the purpose of the Manifestation of God and the dawning of the limitless lights of the Invisible is to educate the souls of men, and refine the character of every living man—so that blessed individuals, who have freed themselves from the murk of the animal world, shall rise up with those qualities which are the adornings of the reality of man. The purpose is that earthlings should turn into the people of Heaven, and those who walk in darkness should come into the light, and those who are excluded should join the inner circle of the Kingdom, and those who are as nothing should become intimates of the everlasting Glory. It is that the portionless should gain their share of the boundless sea, and the ignorant drink their fill from the living fount of knowledge; that those who thirst for blood should forsake their savagery, and those who are barbed of claw should turn gentle and forbearing, and those who love war should seek instead for true conciliation; it is that the brutal, their talons razor-sharp, should enjoy the benefits of lasting peace; that the foul should learn that there is a realm of purity, and the tainted find their way to the rivers of holiness.
From Selections from the Writings of 'Abdu'l‑Bahá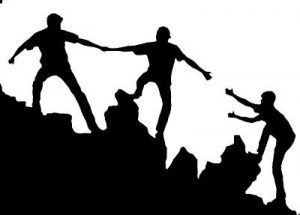 …Therefore strive that your actions day by day may be beautiful prayers. Turn towards God, and seek always to do that which is right and noble. Enrich the poor, raise the fallen, comfort the sorrowful, bring healing to the sick, reassure the fearful, rescue the oppressed, bring hope to the hopeless, shelter the destitute!
This is the work of a true Bahá'í, and this is what is expected of him. If we strive to do all this, then are we true Bahá'ís, but if we neglect it, we are not followers of the Light, and we have no right to the name.
God, who sees all hearts, knows how far our lives are the fulfillment of our words.