World Peace/World Unity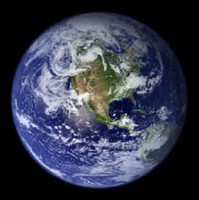 "The Great Being saith: O ye children of men! The fundamental purpose animating the Faith of God and His Religion is to safeguard the interests and promote the unity of the human race, and to foster the spirit of love and fellowship amongst men. Suffer it not to become a source of dissension and discord, of hate and enmity. This is the straight Path, the fixed and immovable foundation."
– Bahá'u'lláh
We desire but the good of the world and the happiness of the nations; yet they deem Us a stirrer up of strife and sedition worthy of bondage and banishment…. That all nations should become one in faith and all men as brothers; that the bonds of affection and unity between the sons of men should be strengthened; that diversity of religion should cease, and differences of race be annulled—what harm is there in this?… Yet so it shall be; these fruitless strifes, these ruinous wars shall pass away, and the 'Most Great Peace' shall come…. Yet do We see your kings and rulers lavishing their treasures more freely on means for the destruction of the human race than on that which would conduce to the happiness of mankind…. These strifes and this bloodshed and discord must cease, and all men be as one kindred and one family…. Let not a man glory in this, that he loves his country; let him rather glory in this, that he loves his kind….
– Bahá'u'lláh
---
Equality of Women and Men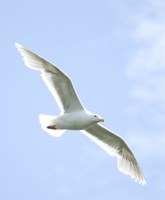 "among the teachings of Bahá'u'lláh is the equality of women and men. The world of humanity has two wings — one is women and the other men. Not until both wings are equally developed can the bird fly. Should one wing remain weak, flight is impossible"
– Abdu'l-Bahá
"The emancipation of women, the achievement of full equality between the sexes, is one of the most important, though less acknowledged prerequisites of peace. The denial of such equality perpetrates an injustice against one half of the world's population and promotes in men harmful attitudes and habits that are carried from the family to the workplace, to political life, and ultimately to international relations.
There are no grounds, moral, practical, or biological, upon which such denial can be justified. Only as women are welcomed into full partnership in all fields of human endeavor will the moral and psychological climate be created in which international peace can emerge."
Quoted from a statement on peace written by the Universal House of Justice in 1985.
---
Elimination of All Forms of Prejudice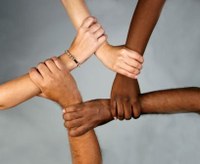 O CHILDREN OF MEN!
Know ye not why We created you all from the same dust? That no one should exalt himself over the other. Ponder at all times in your hearts how ye were created…"
– Bahá'u'lláh
"Beware of prejudice; light is good in whatsoever lamp it is burning. A rose is beautiful in whatsoever garden it may bloom. A star has the same radiance if it shines from the east or the west.
All the prophets of God have come to unite the children of men and not to disperse them; to put in action the law of love and not enmity.
We must banish prejudice. Religious, patriotic, racial prejudices must disappear, for they are the destroyers of human society.
We must become the cause of the unity of the human race."
– Abdu'l-Bahá
---
Harmony of Science and Religion
"Know thou that, according to what thy Lord, the Lord of all men, hath decreed in His Book, the favors vouchsafed by Him unto mankind have been, and will ever remain, limitless in their range.  First and foremost among these favors, which the Almighty hath conferred upon man, is the gift of understanding. His purpose in conferring such a gift is none other except to enable His creature to know and recognize the one true God — exalted be His glory.  This gift giveth man the power to discern the truth in all things, leadeth him to that which is right, and helpeth him to discover the secrets of creation."
–  Bahá'u'lláh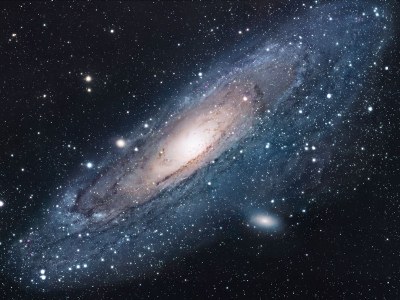 "God made religion and science to be the measure, as it were, of our understanding. Take heed that you neglect not such a wonderful power. Weigh all things in this balance.
To him who has the power of comprehension religion is like an open book, but how can it be possible for a man devoid of reason and intellectuality to understand the Divine Realities of God?
Put all your beliefs into harmony with science; there can be no opposition, for truth is one. When religion, shorn of its superstitions, traditions, and unintelligent dogmas, shows its conformity with science, then will there be a great unifying, cleansing force in the world which will sweep before it all wars, disagreements, discords and struggles — and then will mankind be united in the power of the Love of God."
– Abdu'l-Bahá